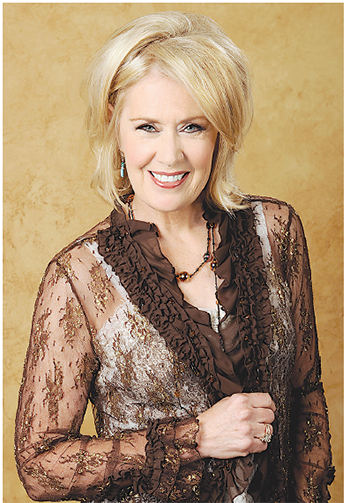 The Grand Ole Opry (or a close approximation) is coming to Shelby! Featuring artists such as TG Sheppard, Janie Fricke and Darin and Brooke Aldridge, it is all part of a benefit concert called "Remembering Earl" presented by the Earl Scruggs Center (ESC). The concert will take place at 7 p.m. on Saturday, Feb. 1, 2020, in Shelby High School's Malcolm Auditorium.
"Historically, we've held a fundraising concert every other year," says Mary Beth Martin, ESC executive director. "But it was such a big hit last year that we have decided to do it every year. We want people to expect that the Earl Scruggs Center will put on a great show annually."
Martin says in years past the fundraiser has been more of a traditional concert, but this year they decided to go in a different direction.
"We wanted to put on a concert that honors Earl Scruggs and country music's past, and the Grand Ole Opry was, and still is, an important part of that," says Martin. "Both Earl and the Opry featured prominently in Ken Burns' recent documentary 'Country Music,' so we thought that people would really enjoy a show like this."
In addition to including more artists in the concert, the Grand Ole Opry style show will also involve having an emcee who interacts with the other artists throughout the show.
"Our host and emcee is TG Sheppard, and he will not only perform on his own, but also jump in and perform with the other artists, as well," says Martin. Sheppard is a seasoned country music star with eight number one hits and 24 top 10 hits.
"He is ranked among the top 100 country artists of all time and is one of the most popular live performers on tour today," says Martin. Cherryville residents and husband and wife duo Darin and Brooke Aldridge, will also be performing and are certainly no strangers to the ESC.
"They are one are of the most beloved and successful acts on the bluegrass scene, and they are great friends of the Earl Scruggs Center," says Martin. "Over the past few years, Darin and Brooke have performed on the Grand Ole Opry more than 20 times, so they're veterans of that stage and tremendous musicians. We are delighted that they will be a part of this show."
Janie Fricke and North Carolina native Billy "Crash" Craddock will round out the list of performers.
General Admission tickets for the show range from $27.50 to $47.50 and can be purchased through the Don Gibson Theatre by visiting their website www.dongibsontheatre. com or by calling 704-487-8114. VIP tickets, which include one VIP concert seat and admission to the VIP reception at the Earl Scruggs Center following the concert, are $125 each and can be purchased from the ESC by calling 704-487-6233.
For more information about the concert or the ESC, visit the organization's website at www.earlscruggscenter.org or call them at the number listed above.